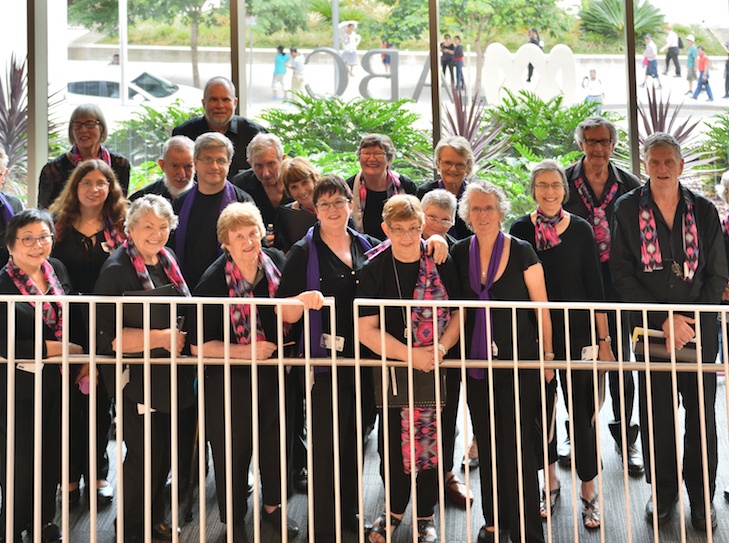 On Sunday morning, 26th November, 2017 over twenty New Voice Choir members waited nervously in the Green Room at the studios of Australia's national broadcaster in Brisbane.
Inspired by our fearless leader, Linda, and warmed up by Elaine (who also managed a meeting with the Bananas in Pyjamas!), the choir finally squeezed into the inner sanctum presided over by radio announcer, Ashwin Segkar.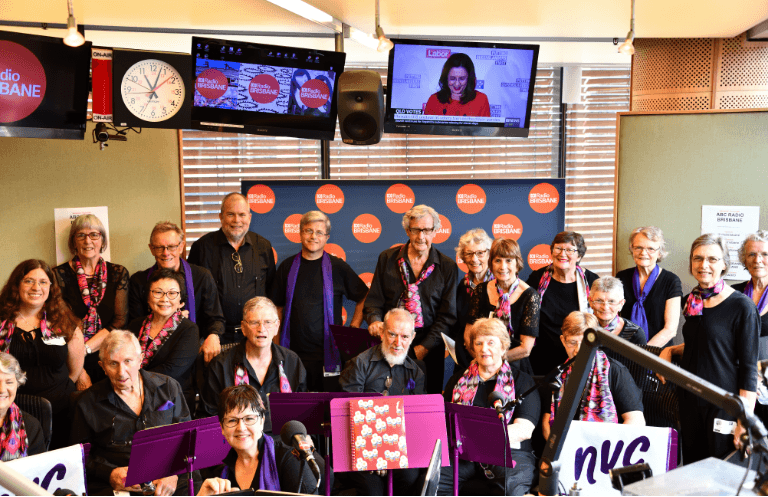 Despite technical difficulties on live radio, NVC sang Land of the Silver Birch, Danny Boy and a lively Swing Low/When the Saints combo. Judged by 'hits' viewed on Facebook, this outing has raised awareness and public interest in our unique choir.
Announcer, Ashwin, later wrote on his Facebook page, "This morning a choir came in with a boom box. Where I grew up in NZ, that means you wanna rap battle. So I was ready to throw down some scales. But this is a choir for anyone with Parkinson's…..they do a gangster pretty Danny Boy."